Rates




Chauffeur

and

Limousine

Service
Contact 24/7: +33 (0)9 50 72 00 12
Güt & Berg Limousines offers a wide range of car rental services with chauffeur: transfers, business services, city tours and shopping tours, long-term transport services, travel throughout France and abroad from Paris, school pickup and cocooning.
We also provide a tourism support service during all your trips, with or without a guide. For all these services, we have a range of fees established according to specific needs.
Also please do not hesitate to contact us for any special request: other types of cars, terms of availability of car and driver, specific instructions for pick-up/ drop-off, etc. We will respond quickly.
Transfers
Paris – Paris
---
Paris – Airports
---
HOURLY SERVICES
4-hour package – 100 km *
---
8-hour package – 200 km *
---
City Tour within Paris (guide included):
---
4-hour package – 100 km *
---
8-hour package – 200 km *
---
OTHER SERVICES
Transfer to EuroDisney® (from Paris)
---
Transfer to Versailles
---
Transfer to Vaux-le-Vicomte Castle
---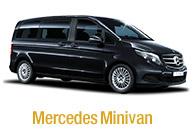 Mercedes-Benz Minivan
1 – 7 Passengers
150
---
190
---
500
---
1000
---


---
800
---
1600
---
OW: 350 – RT: 650
---
OW: 170 – RT: 340
---
OW: 400 – RT: 800
---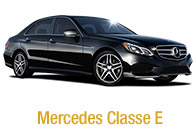 Class E Mercedes-Benz
1 – 4 Passengers
100
---
160
---
400
---
800
---


---
600
---
1200
---
OW: 250 – RT: 450
---
OW: 140 – RT: 280
---
OW: 280 – RT: 550
---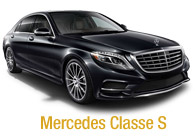 Class S Mercedes-Benz
1 – 4 Passengers
220
---
280
---
600
---
1200
---


---
900
---
1800
---
OW: 400 – RT: 750
---
OW: 220 – RT: 440
---
OW: 450 – RT: 850
---
* Additionnal 1 km = 2 €
** One Way – Round Trip
Prices in Euros
Tranfers : waiting time billed after 15 minutes of scheduled pickup time, based on hourly rate
We accept: